Angels for peace travelling from Ancona to Assisi
 To commemorate the meeting 800 years ago between St. Francis and Sultan on the battlefields of Damietta, Christoph Band travelled to Ancona, Italy, the port where St. Francis of Assisi departed for the Holy Lands to spread his message of peace.
 During his travel to Italy, UCV Peace Ambassador Christoph Band met with municipal leaders, Franciscan friars, fishermen, dockworkers, people on the street and in places of meditation and worship, in the countryside and in the cities. He also met with people of all nations on pilgrimage to Assisi. It was here that his travels culminated in a meeting of special importance with Padre Gianmaria Polidoro founder of Assisi Pax and President Gerardo Navazio to reaffirm shared commitment to promote a culture of peace and tolerance.
Through my art i spread one simple message: "We are all connected". If we follow UNESCO`s code of ethics the world would be a better place.
 UNESCO's PLEDGE FOR PEACE
1. Respect all life" Respect.
 2. Reject violence.
 3. Share with others.
 4. Listen to understand.
 5. Preserve the planet.
 6. Rediscover solidarity.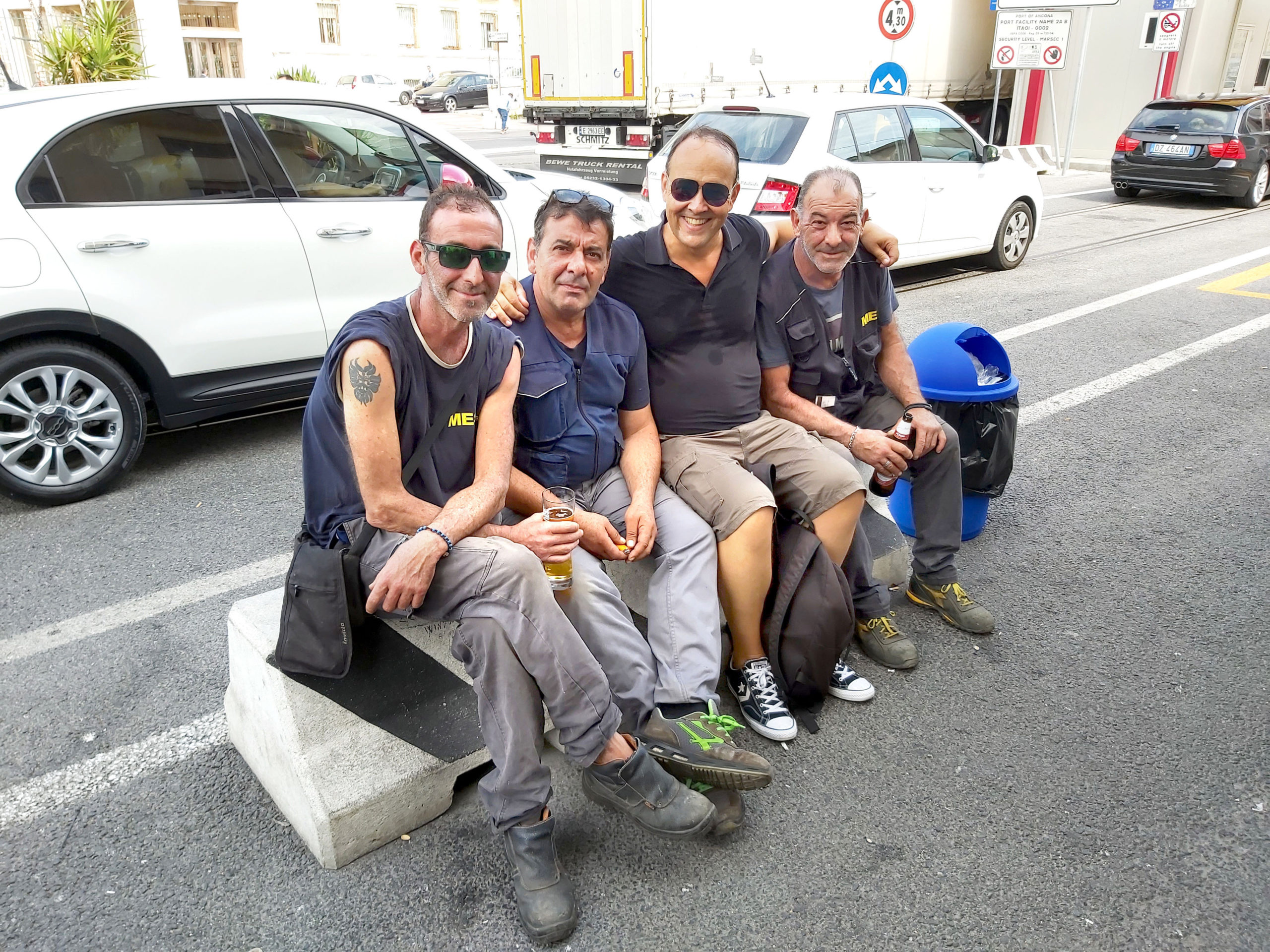 After meeting municipal leaders, franciscan friars, fishermen, dockworkers,people from the streets i arrived in Asissi meeting with the founder of Assisi Pax International.
Meeting with the founder of Assisi Pax International Commendadore dell`Ordine Padre GianMaria R. Polidoro and Presisedent Gerardo Navazio i exchanged ideas and gift to commemorate the occasion. At the meeting i presented an Angel for Peace as well as a painting gifted by the embassy of the Arab Republic of Egypt in Austria to further our shared commitment to inter-cultural and inter-religious dialogue for peace.
Start by doing what's necessary; then do what's possible; and suddenly you are doing the impossible.
Quote: St. Francis
 I receved from Assisi Pax a special peace ceramic as a gift for my journey to Assisi.