Mont Blanc Ink drawings
Whether sharing a sunset with a Buddhist Monk in Thailand, sitting in Sacher Hotel enjoying an Espresso, or at the House of Artists  Open Atelier in Gugging, the artist Christoph W.Band sharpens his observation of people and records his impressions on paper. His Mont Blanc pen and notebook are always on hand.
Compositions are connected to the place of creation.
At first glance the graceful, feathered swings of the pen in structures such as lines and circles appear simple but in fact therein lies a more complex linear form. The compositions are closely connected to the place of their creation.
"It describes a dynamic line of energy to the different places where I drew the compositions. I have expressed my emotional condition in pen and ink.Parts of the original drawings have been professionally enlarged, thereby making it easier to see not only the line format, but also the craft needed to draw every ink molecule. What is not immediately visible to the eye is therefore made visible and new discoveries can be made at every observation. Later i found the joy of studying coincidence and doing art performances and the happiness of social projects".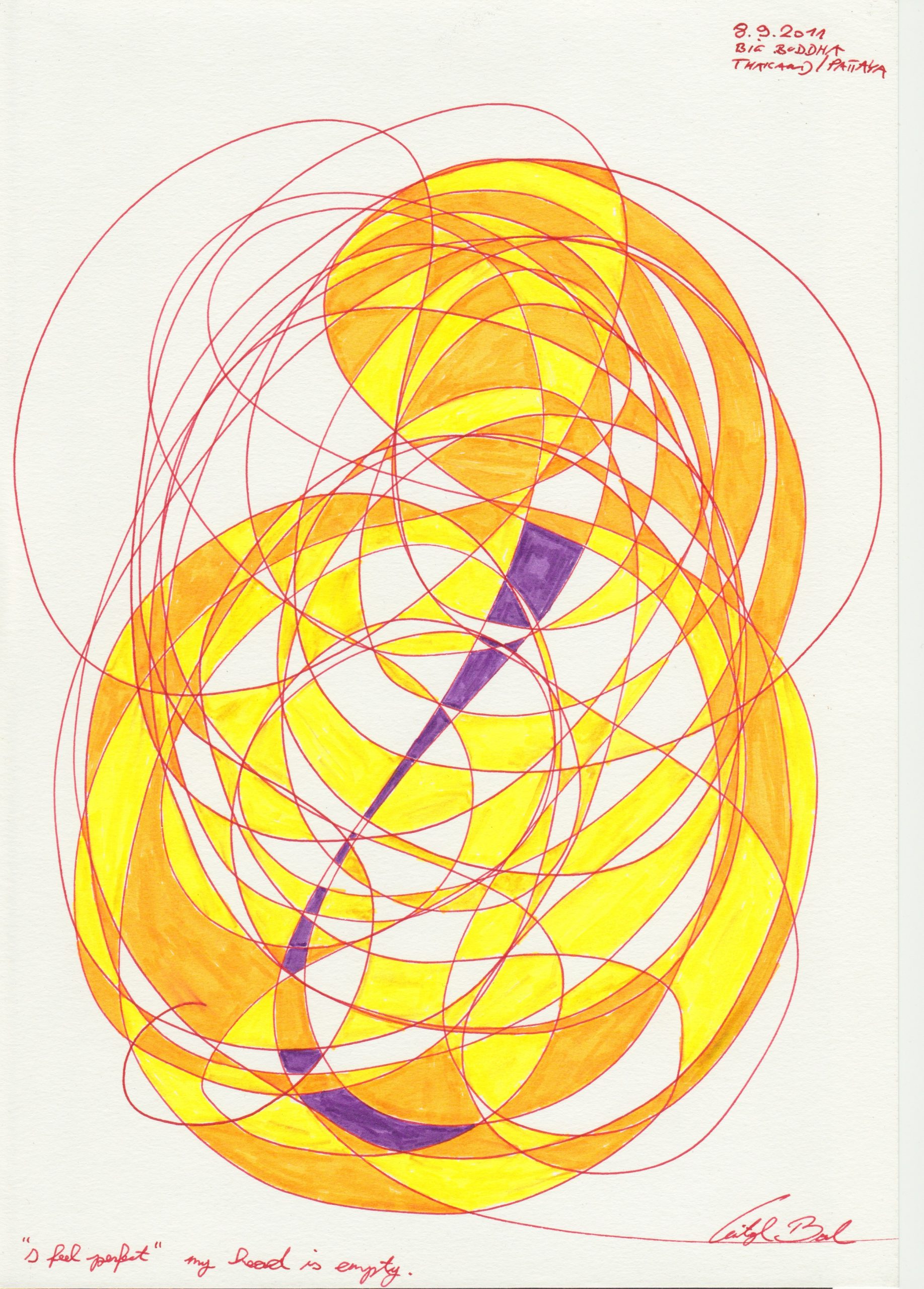 Using a LACERTA Stereo STM 45  microscope.
Using a stereo microscope to zoom deep into the ink, Band reveals the inner structures he has captured on paper and reproduces them on aluminium. A fusion of art, innovation and technology the cornerstones of his Fusion Art ZOOM series.
Band's Mont Blanc Ink Drawings and Fusion Art ZOOM have been exhibited at various locations including the Nagarro Art Forum, Baihe China Zentrum for Language and Culture , the Egyptian Embassy, UCV FotoArt IN FOCUS. At KNP Vienna staff had the opportunity to choose an artwork for their office space.
The artist's innovative approach has been featured at the International Symposium in Windhock, Namibia on Building Social Cohesion through Arts Education, the Model United Nations International Conference for North Africa and the Middle East as well as 70th Anniversary of the Bureau for International Recycling.
Please contact the artist for information about his paintings, private consultations and corporate workshops.